HAROUPIA
Traditional Rakokazano - Zargianakis
in Heraklion, Crete
HISTORY
The history of the Zargianakis family in wine and raki production begins in 1916 when Ioannis Zargianakis planted his first vineyard and made his raccoazano in Prinya Malevizi.

The lands and the altitude of the Prina area are considered ideal for the cultivation of wine grape varieties, which our forebears had occupied and the area was filled with vineyards.


Today Dimitris Zargianakis, who is the fourth generation of this rich tradition, has taken over the baton of this story.
---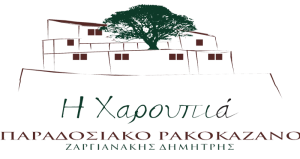 Prinias maleviziou , Tel: +30 6979242975, +30 6984608186